A great message from Dr. Oz at USANA Health Sciences convention 2012.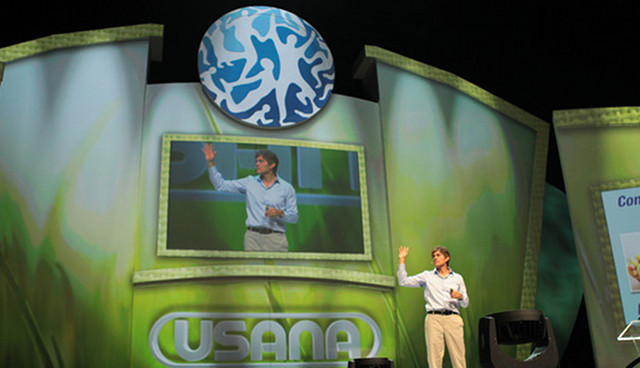 After being properly introduced by USANA's founder, Dr. Myron Wentz, the rest of Dr. Oz's time onstage was equally as incredible. He told his story. About how he got to be Dr. Oz, and what he does. He showed how our bodies breakdown, driving home the importance of health, for everyone.
"Health feels the same everywhere," he said, when talking about his worldwide audience, and the global crowd in attendance. His big five for health are optimal blood pressure, no cigarettes or toxins, exercise 30 minutes daily, healthy diet that is easy to love, and stress control.
Customized care was a phrase Dr. Oz used several times. Sounds like something we've been talking about this week, right? "You are in the vanguard of where we're going to go," he said about the new True Health Assessment, which he praised after taking it earlier in the week.
Obesity was also a main topic of discussion. Dr. Oz talked about the importance of minimizing belly fat. A big part of that is eating better. "Your brain is looking for nutrients, and you're giving it calories," he said.
Dr. Oz finished his time at USANA talking about how it's the mistakes and the flaws that make us beautiful, and the importance of letting us off the hook for them. He also said something that really resonated with the audience—we need to give our hearts a reason to keep beating, a purpose.