3 Ways to Fight Back This Season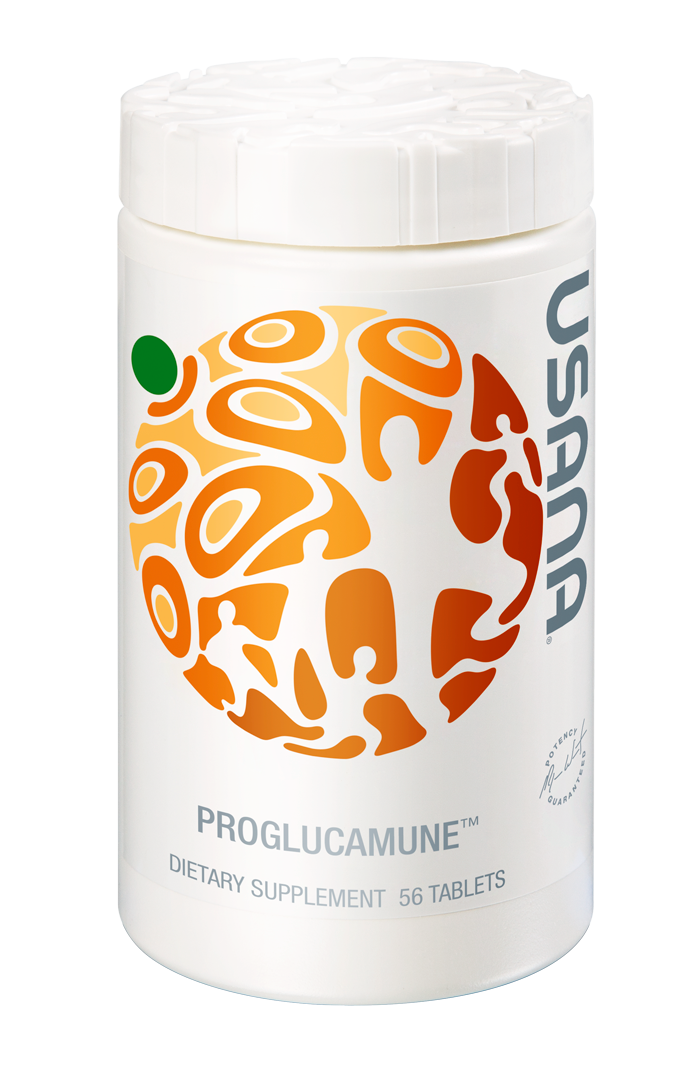 The drums of battle thunder in the distance. Hooves of onrushing steeds threaten to trample your day underfoot. Waves of invaders batter the gates.
It's a war—and you're the battlefield.
Support your immune system in the fight against the stresses you encounter every day with USANA's three-phase approach to immune support. You have an arsenal of products—Proglucamune™, USANA CellSentials™, USANA® Probiotic, and more. They're ready to give your immune system the support it needs.*
Phase 1: Proglucamune Primes Your System for Success
Sound the alarm and ready your immune system for the fight with Proglucamune—a fusion of ancient Chinese medicine and modern science for daily immune support.*
Organic reishi and shiitake mushrooms and a proprietary strain of baker's yeast prime your immune system for victory. How? The nutrients bind to immune cell receptors. This readies your body to swiftly and effectively protect your health.*
Zinc also joins the fight. This essential mineral helps the nutrients in Proglucamune's USANA InCelligence Technology™ Beta-Glucan Complex—from the mushrooms and yeast—work effectively. Zinc also supports proper immune cell function and helps immune cells talk to each other during the heat of battle.*
Phase 2: Rally the Troops
Your immune cells are on the front lines of the fight. You need robust production of immunity infantry to win the war, and we can help. These four products support production of immune cells*:
CellSentials: Our cell-empowering force also supports immune-cell communication.*
Proflavanol® C100: Bioflavonoids and vitamin C combine to support balanced immune function.*
Vitamin D: A key nutrient for total-body immune defense.*
Booster C 600™: Poly C, zinc, elderberry, and high-quality Echinacea provide an essential immune boost when your body needs it.*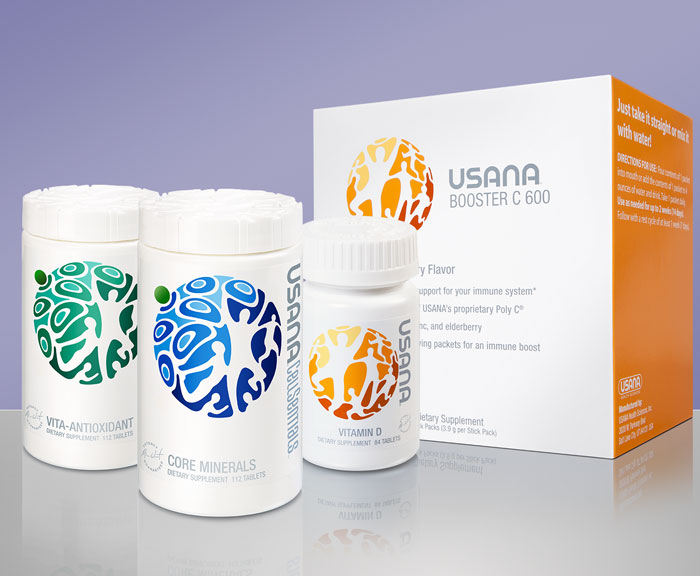 Phase 3: Build Up Your Barrier with USANA® Probiotic
You were built with strong defenses. And your immune system's stronghold is in your gut. When healthy, your gastrointestinal tract provides a protective biological barrier.
USANA Probiotic is a convenient way to deliver powerful strains of good bacteria to your gut to help support a strong barrier for a healthy immune response.*
Let USANA Help You Win the War
You're under attack. The battle rages between your immune system and the stresses you encounter every day.
Your natural defenses are strong, but the price of defeat—slowing down, not living your best life—is steep. You need to support your body's three lines of defense.
So arm your natural defenses with Proglucamune and our other immune-support supplements.*
Go to the shopping cart to find products to fortify your immune defenses. And make sure your friends aren't vulnerable—tell them about Proglucamune.
*These statements have not been evaluated by the Food and Drug Administration. This product is not intended to diagnose, treat, cure, or prevent any disease.