Clearly a Great Product
Clearly a Great Product—Visionex Approved by ConsumerLab.com
---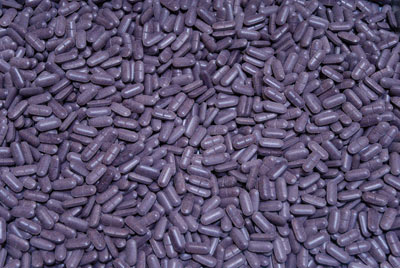 To us at USANA, it's clear that lutein and zeaxanthin are essential for eye health—that's why they are the essential ingredients in VisionexTM. But now we aren't the only ones who recognize that we are putting the best of the best in our vision-friendly supplement.
Visionex recently received the ConsumerLab.com stamp of approval in its recent product study on lutein and zeaxanthin. ConsumerLab.com is an independent lab that tests health and nutrition products for strength, purity, and disintegration to determine whether the tested product is what it claims to be. ConsumerLab.com verified that Visionex met or adhered to all of the following items tested:
Contained claimed amount of lutein and zeaxanthin
Did not exceed contamination limit for lead
Disintegrated properly
Lutein and zeaxanthin can help keep your eyes strong when your eyes are put to the test. Activities like driving at night, reading in low light, and working on a computer, are all taxing on your eyes. Individuals with higher Macular Pigment Optical Density (MPOD) levels have a higher tolerance for glaring light and can recover more quickly. A 2008 study called, "Dietary Lutein and Zeaxanthin: Possible Effects on Visual Function," showed that when people consumed 10 mg lutein and 2 mg of zeaxanthin—the same ingredients used in Visionex—for six months, they increased their MPOD levels by as much as 50 per cent and were able to tolerate 58 per cent more intense glaring light.
ConsumerLab.com's report said, "Studies of populations generally show that people who get the most lutein and zeaxanthin from their diets tend to have lower rates of macular degeneration." The report also said, "However, most adults in the U.S. consume less lutein and zeaxanthin than the amount believed to lower the risk of macular degeneration."
There's no time like today to ensure that you are getting the proper amount of lutein and zeaxanthin to increase your MPOD levels with USANA's Visionex. Be sure to visit www.healthyoutlook.usana.com to order Visionex today!
USANA also just received a stamp of approval from ConsumerLab.com for our BiOmega™.