The 777 Project – Mike Allsop
Just Keep Running and We'll Keep Giving: The 777 Project
---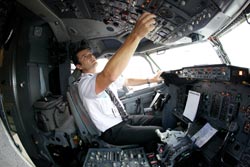 Mike Allsop is used to accomplishing what others would say is impossible. The USANA Ambassador was raised in a low-income, single parent home, but that didn't stop him from achieving his childhood dream to become a commercial airline pilot. But earning his "wings" is only the beginning of his accomplishments. From climbing Mount Kilimanjaro, to reaching the summit of Mount Everest unguided, he's learned that nothing is impossible. Now he will help children in New Zealand while taking on his toughest challenge yet—The 777 Project.
Mike will run seven 42.2-kilometre marathons, in seven days, on seven continents.
Just let that marinate for a second—he will run 183.4 miles (295.2 Km) and travel 26,442 miles (42,554 Km) in 188 hours. He will start from the Falkland Islands on February 16, and continue on to Santiago, Chile; Los Angeles, United States; London, England; Casablanca, Morocco; and Hong Kong before returning to his hometown of Auckland, New Zealand to complete the final leg of the challenge.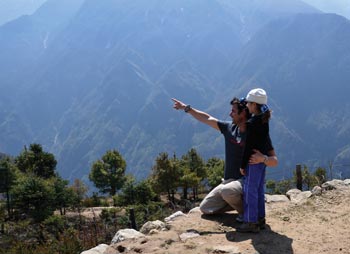 Some may question Mike's sanity to even attempt The 777 Project. For him, the heart of the project is to inspire struggling children and to raise money for the New Zealand charity KidsCan. Since 2005, KidsCan's mission has been to help meet the physical and nutritional needs of disadvantaged kids.
USANA and its charity, the USANA True Health Foundation, are happy to support our Ambassador in accomplishing this aim. To kick off the race, the USANA True Health Foundation is sponsoring a $2,000 NZ donation to KidsCan. For each marathon Mike completes another $1,000 NZ will be given. When Mike completes The 777 Project an additional $1,000 NZ will be awarded for a total donation of $10,000 NZ. These USANA True Health Foundation funds will be specifically directed toward the KidsCan Shoes for Kids and Food for Kids programs.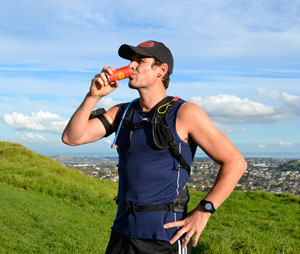 This demanding project depends on Mike staying on top of his game. To help him stay sharp mentally and physically, USANA will be supplying Mike with Rev3 Energy™drink, plenty of Nutrimeal™, Nutrition Bars, and USANA® Nutritionals.
"I would like to thank USANA for their ongoing support," Mike says. "The USANA supplements have helped me heal; train stronger and I know I am taking the best nutritionals in the world."