Branding USANA
Branding USANA
---
Ever since Dr. Myron Wentz founded USANA in 1992, we've been innovators. We've been on the cutting edge. We've known our products were the most scientifically advanced on the market. Now, after 20 years and with a brand new look and attitude, we're ready to share that message with the world.
But why rebrand? Wasn't USANA awesome before? The short answer to the second question is yes. The answer to the first question is a little more involved. USANA's entire rebranding effort was centered around the idea of representing USANA as a global nutritionals company set on being number one today, tomorrow, and well into the future. You can't get where you want to go by living in the past. You've got to transform. You've got to innovate. You can't settle, ever.
So with that in mind, rebranding wasn't too difficult. All we had to do was change everything.
Making Our Mark
The USANA corporate identity was created as a visual manifestation of Dr. Wentz' own vision of a world free from pain, suffering, and disease. It represents USANA as a global brand, which includes individuals from all walks of life, from all over the world, joining together in health and freedom.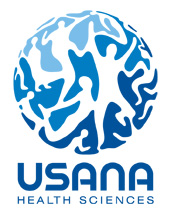 An Atypical Type
The USANA logotype was designed to integrate the USANA name with the USANA sphere. Each letter is intended to interact with the others, creating a repetition of forms and developing a greater recognition of the type treatment. After all, no one reads a logotype treatment letter by letter—rather, they perceive and recognize the shape and the form.


A Tagline for the Future of Nutrition
For 20 years, USANA was known as Nutritionals You Can Trust. But times change, and so do perceptions. Back then, many people didn't understand that supplements could provide the nutrition they needed. Today, store shelves are lined with supplements. Now, it's more about you. Your health. What you need to live your life, the way you want it. And for USANA, this tagline doesn't just apply to our products; it applies to our business opportunity as well.

An Epic Undertaking
As we went through the rebranding process, we realized that while we loved our tagline, it wasn't enough. We needed a promise that stated clearly and concisely exactly what USANA does for its customers. Our promise, Everything We Do Helps You Love Life and Live it™, is designed to keep us on task. If something doesn't meet this promise, we won't do it.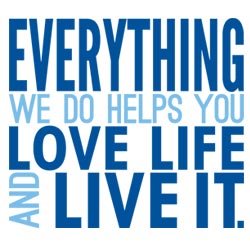 Labeling Excellence
The scientific nature of USANA as a company demands that our packaging be treated with the same respect as the products they hold. And while packaging, out of necessity, carries an incredible amount of information in a small space, our products feel open and clean. We've also changed how we talk about our products. Each USANA Optimizer now fits into a particular body system—cardiovascular, nervous, cellular, skeletal, endocrine, or digestive—to make it easier for you to find the products you need.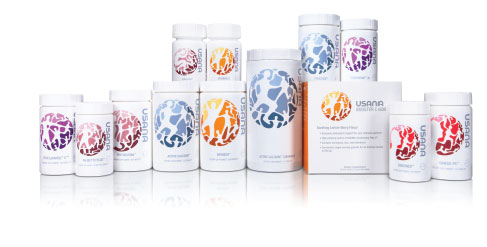 Different Look, Distinct Confidence
So now we look different. But we weren't looking for a facelift. We were looking at getting to the core of USANA. And the truth is, we're good at what we do, and we're not ashamed to say it. We have award-winning products, an award-winning business opportunity, and award-winning publications and websites.
We've got it all. And we're excited to share it with you.