Dealing with Seasonal Allergies
Original Article at Ask the Scientists.com
Pollen Preparedness: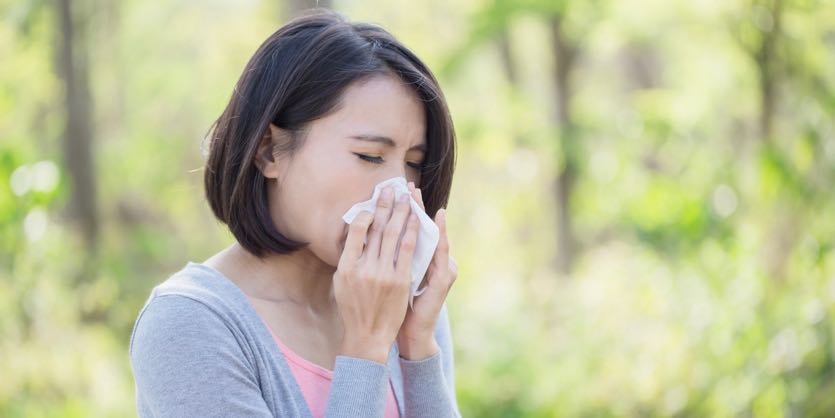 Your body has a large, complex, and well-trained security force protecting you from the constant barrage of foreign invaders trying to get in. You call it your immune system. And it's a network of cells, tissues, and organs working together to provide full-time, full-body protection. Without your knowledge, your immune system identifies and attacks a wide variety of day-to-day threats. All while distinguishing these pathogens from your healthy tissues. But this amazing system is sometimes tripped by less evil objects, like pollen. And that's where your seasonal allergies start.
The symptoms of allergies—running nose, watery eyes, and sneezing—make sense when you consider the role your nose, mouth, and eyes play. They're easy entry points for invaders, so your tears and mucus are equipped with an enzyme called lysozyme. It's capable of breaking down the cell walls of numerous bacteria. Your saliva is armed with antibacterial compounds. And your nasal passages and lungs are coated in a protective shield of mucus and lined with mast cells—a type of white blood cell.
Any bacteria or virus that wants to gain entry through these passageways must first successfully navigate through these important defenses. Harmless substances—those that do not pose a threat to your health—also get caught up in these defenses. They are mistakenly targeted for destruction by your immune system. And that's only the most basic answer for what causes allergies.
But there's so much more worth exploring, especially if you're familiar with the runny, watery, sneezy world of allergies. Let's dive deeper.
Seasonal Allergies: What They Are and How They Happen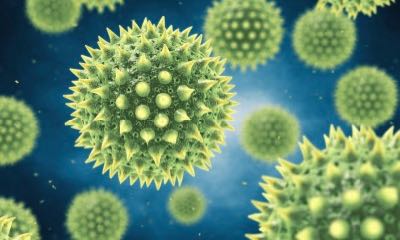 An allergen is typically a harmless substance that can trigger an immune system response that results in an allergic reaction. This is considered a type of immune system error.
A seasonal allergy (also called allergic rhinitis or hay fever) is your immune system overreacting to harmless substances in the environment during certain times of the year. Hay fever originally received its name because of the symptoms that people experienced during the summer months when hay was harvested.
Pollen is the most common allergen in sufferers' seasonal allergies. This fine, powdery substance is produced by trees, grasses, weeds, and flowers mainly during the spring, summer, and fall. Pollination is the transferring of pollen grains from a male part of a plant to a female part so that reproduction can occur. This works when pollen is released into the air, picked up by wind, or carried by insects, bats, and birds to fertilize other plants of the same species.
Pollination is a very important step in the life cycle of many plants. But pollination can be miserable if you experience seasonal allergies.
These tiny, harmless pollen grains float around in the air and can find their way into your nasal passages. This can trigger an immune response inside your nose. That could lead to sneezing, runny or stuffy nose, teary eyes, and an itchy nose, or throat. While these symptoms may sound and feel like a cold, they are not caused by a virus. It's just your immune system overreacting to that "harmless" plant pollen.
While it can be confusing to determine if you have seasonal allergies or a cold, there are some unique differences:
Seasonal allergies do not cause a fever.
Any mucus secretions you may experience are typically thin, runny, and clear.
Your nose, throat, and ears may feel itching and you may have rapid bouts of sneezing.
Seasonal allergy symptoms usually last longer than seven to 10 days as they are tied to pollen production and counts.
How Do Seasonal Allergies Develop?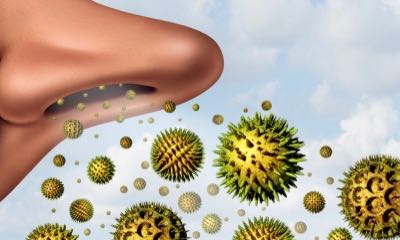 You weren't born with seasonal allergies. But you can develop them over your lifetime.
It all begins with exposure to an allergen (molecules with the potential to cause allergy). You've been around them all your life without difficulty. But suddenly your body decides a certain allergen is an invader that must be destroyed.
When this happens, your immune system studies the allergen and makes highly specialized proteins called IgE antibodies to act against it. That's just in case another exposure occurs. Once your body is sensitized, your immune system maintains a lasting memory of that allergen. This process is called priming.
At your next exposure, your previously made antibodies recognize the allergen and turn on special immune cells to fight and destroy it. These IgE antibodies are specific to a particular antigen. For example, if it is ragweed pollen, the IgE antibodies produced by your immune system only attack the pollen from ragweed.
The chance of developing an allergy starts in your genes. While you can't inherit specific allergies from your parents, the tendency toward developing allergies is passed down. Children with one allergic parent can have up to a 50-percent chance of developing allergies. And with two allergic parents, it can be an 80-percent chance. Anyone can experience allergies, but children tend to be affected more often than adults.
Allergies can take years to develop. And having one allergy can make you more likely to get others. There's also a threshold for people who have allergies. So, you can handle a small exposure, but too much launches your body into an allergic response. That activates mast cells in nasal tissues and triggers the release of the histamine from basophils and eosinophils (types of white blood cells).
Histamine is an organic compound that causes the symptoms most often associated with allergies. They're responsible for the itchy nose, throat, or skin; watery eyes; sneezing; cough; and a runny or stuffy nose.
Seasonal allergy sufferers are familiar with antihistamines. These medications are often used to block the effects of histamines. And it's the most popular way to deal with the symptoms of seasonal allergies.
The Dreaded Season of Allergies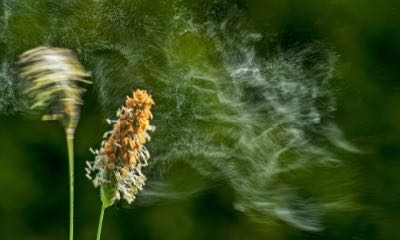 Allergy season is determined by where you live, and what you're allergic to. Those with pollen allergies likely dread spring, summer, or fall seasons when pollen counts are at their highest levels.
But what pollen producers are most closely tied to what season? Here's a quick, simple guide:
SPRING: Trees (like oak and birch) are the significant source of pollen during spring months. In some areas, they can begin producing pollen as early as January.
SUMMER: During the summer months, grasses (like ryegrass and timothy-grass) are a top source of allergy-causing pollen.
FALL: Weeds are the top allergy offenders during the fall. This is especially true for ragweed, which grows in almost every environment.
Having one allergy makes you more likely to get others. So, if one year your ragweed symptoms seem more severe than usual, you may also be reacting to another allergen that's sharing the air.
How Seasonal Allergies Can Cross Over to Food Allergies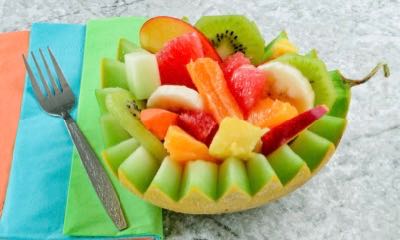 Allergies can interact in other unexpected ways. For example, up to a third of people with certain pollen allergies also develop allergies to foods that contain similar proteins. This is called pollen-food syndrome, or oral allergy syndrome.
It's caused by cross-reacting allergens found in both pollen and raw fruits, vegetables, or even certain tree nuts. It means that you could experience an itchy mouth; a scratchy throat; or lip, mouth, throat, and tongue swelling.
The symptoms of pollen-food syndrome are usually confined to the mouth and throat. That's because these proteins are sensitive to gastric enzymes, so they are rapidly degraded upon ingestion. That limits the extent of the reaction. In addition, these proteins are sensitive to heat, so cooking the offending food doesn't cause the same reaction. In most cases, the symptoms subside once the offending food is swallowed or removed from the mouth.
Although not everyone with pollen allergies experiences pollen-food syndrome, the following are the commonly associated pollen allergens and foods:
Birch pollen: apple, almond, carrot, celery, cherry, hazelnut, kiwi, peach, pear, and plum
Grass pollen: celery, melons, oranges, peaches, and tomato
Ragweed pollen: banana, cucumber, melons, sunflower seeds, and zucchini
All About Allergy Testing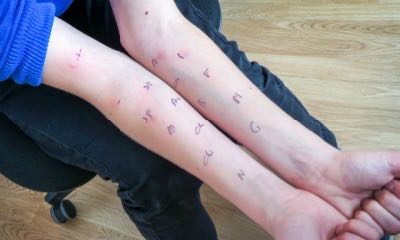 You may have a guess about what causes your allergic reactions. But testing is the only way to know for sure.
Allergy testing can be done as a skin prick or through blood testing. Both methods are used to help determine what substances you may be allergic to. These tests are provided by medical doctors specializing in the immune system and the treatment of allergies. And they are given in addition to a thorough physical exam and health history.
Skin allergy testing is the most common. It's considered a reliable method to test for certain types of allergens. For this procedure, a tiny amount of select allergens are put into your skin by making a small indentation "prick or scratch" on the surface of your skin.
The skin allergy test determines specific allergies based on how your skin reacts. And the results show up pretty fast. Reactions on the skin occur within about 15 minutes.
If you have allergies, a little swelling and redness will occur where the allergen(s) were placed in your skin. For example, if you are allergic to birch pollen, but not ryegrass pollen, only the birch pollen will cause redness, swelling, and possible itching. The spot where the ryegrass pollen was applied will remain unaffected.
If you're tired of the seasonal allergen battle, these tests can help determine which allergens trigger your symptoms. And testing can help determine what steps you need to take to avoid your specific triggers. It also helps identify prevention measures or treatments likely to work best for you.
Train Your Immune System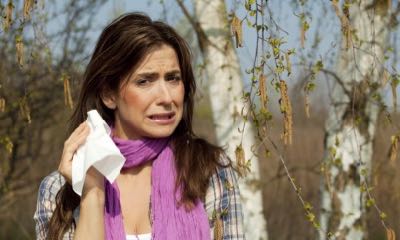 Depending on the type of allergy you have, it's possible to train your immune system to become less responsive to certain allergens over time—with the help of an allergist or immunologist. Desensitization or immunotherapy is a preventive treatment for allergic reactions to certain substances, including pollens.
Immunotherapy involves giving gradually increasing doses of the immune-offending allergen either under the tongue or as an injection into the skin. The incremental increase in dosing changes the way your immune system reacts to the allergen over time. This can help reduce the symptoms of an allergy when the allergen is encountered by your immune system in the future.
Before starting treatment, it is important for your allergist to help you identify which pollens or other substances trigger allergy symptoms. Skin and sometimes blood tests are performed to confirm the antibodies to specific allergens before therapy can begin.
For those tired of seasonal sneezing fits and constant doses of antihistamines, immunotherapy is a long-term way to address the way your immune system responds to allergens.
Tips for Seasonal Allergy Avoidance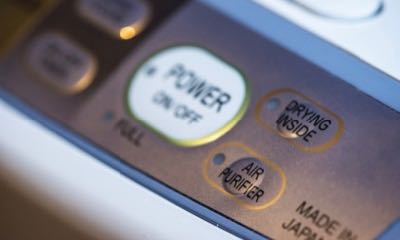 If your nose is driving you crazy, what can you do? Pollen can be difficult to dodge. But avoidance remains one of the best ways to control exposure to allergens during allergy season.
To minimize your exposure to pollen:
Stay informed of your local pollen counts by checking the internet or other community sources
Remain indoors when pollen counts are high
Avoid exercising outdoors early in the morning
Keep car windows rolled up while driving
Avoid gardening or yard work when pollen counts are high
Wear a pollen mask when outdoors
Consider investing in a home air purifier
Stay indoors on windy days and during thunderstorms
Keep doors and windows closed
Wear sunglasses while outside to keep pollen out of your eyes
Vacuum often to keep allergens out of your home and change the filter and bag when clogged or full.
Beat the Allergy Season Blues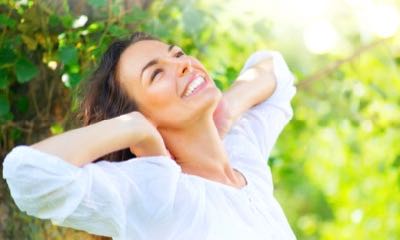 One of the best ways to combat the impact of seasonal allergies is through knowledge, preparation, and action. Knowing what pollens you're allergic to, controlling exposure, and treating the symptoms before they become overwhelming can help you navigate the perils of pollen season.
References
https://www.aaaai.org/conditions-and-treatments/library/allergy-library/hay-fever-pollen-counts
https://www.ncbi.nlm.nih.gov/pmc/articles/PMC3312700/
https://www.ncbi.nlm.nih.gov/pmc/articles/PMC2847274/
https://www.medicalnewstoday.com/articles/319708
https://www.aaaai.org/conditions-and-treatments/conditions-dictionary/immunoglobulin-e-%28ige%29
https://www.worldallergy.org/education-and-programs/education/allergic-disease-resource-center/professionals/ige-in-clinical-allergy-and-allergy-diagnosis
https://www.webmd.com/allergies/chronic-allergies-causes#1
https://en.wikipedia.org/wiki/Allergen
https://www.sciencedirect.com/science/article/pii/B9780124158474001002
https://www.healthline.com/health/allergies/pollen-library#1
https://allerg.qc.ca/Information_allergique/3_2_pollen_aliment_en.html
https://telfast.com.au/allergen-guide/
https://www.healthline.com/health/allergic-rhinitis
https://www.webmd.com/allergies/understanding-hay-fever-basics
https://www.aaaai.org/conditions-and-treatments/library/allergy-library/allergy-shots-(immunotherapy)
https://health.howstuffworks.com/diseases-conditions/allergies/outdoor-allergies/seasonal-allergies.htm
https://www.mayoclinic.org/tests-procedures/allergy-shots/about/pac-20392876
https://en.wikipedia.org/wiki/Allergic_rhinitis