Spice Up Your Life—Eat a Varied Diet
Your old, reliable meals are the easy answer to a dinner dilemma. But when you find yourself mired in menu malaise, do yourself a favor—mix up the food you buy and eat. Chowing down on a varied diet supplies the wide range of nutrients you need to live well.
Dietary variety delivers other health benefits, too. Diversifying the food you eat helps support total-body health—see more on the specifics below. It also tastes good! And eating a varied diet leaves you feeling better than the fast food and packaged snacks that can often replace a nutritious meal.
Take up the challenge and add new foods to your routine. Here's how you can give your go-to meals a break and inject variety into your diet.
Dietary Variety Starts at the Grocery Store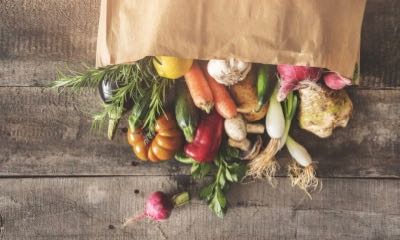 By definition, a varied diet means eating foods from across all food groups. This ensures you acquire a broad-spectrum of the macronutrients, vitamins, and minerals your body needs to help you feel your best. However, not everyone is great at buying and cooking the variety of foods a healthy diet requires.
A recent study paints a clearer picture of how little variety people have in their diet. In 2017, researchers compared the grocery shopping habits of four generations of adults.
Scientists wanted to learn about shopping and eating behaviors across a range of ages. This was the focus because you can tell a lot about a person's health by the way they shop for food. And in the case of the millennial generation, it's what they're not buying that's more revealing.
The study showed millennials spend less money on groceries than any of their predecessors. They prefer to dine out more and cook at home less. And the smallest portion of their money goes to buying healthy foods like whole grains, vegetables, and lean meats.
Instead, millennials are devoting the biggest chunk of their budgets to ready-to-eat food items that fall short of meeting the standard for good nutrition.
How does that impact the variety of your diet? When it comes to convenient snacks and prepackaged foods, the contents are similar. Starches, sugars, trans fats, and little fiber. Not the wide range of nutrients you can find in a diverse diet of whole foods.
The vibrant array of vitamins and minerals found in fruits and vegetables can be largely absent in a diet of ready-to-eat foods. But you can boost the quality of your nutrition by including more food groups on your shopping list.
Millennial or not, pull your diet out of the rut that relies on prepackaged foods. Take a lesson from older generations and set aside more money for healthier, whole foods. It will make your shopping list more interesting and increase dietary variety.
Body Benefits of a Varied Diet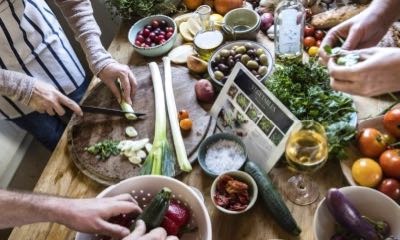 Plentiful evidence supports the concept that eating a variety of foods is best for your health. That's because diversifying your diet broadens the sources of the vitamins, minerals, and macronutrients that fuel your body, which is important.
Your body utilizes dozens of nutrients your diet has to provide. That's one reason eating the same thing every day proves tiresome. A healthy body has a high demand for macro- and micronutrients. And you can't amass them all from one place.
Supplying your body with a bounty of nutrients is important for total-body health. All of your body's systems, organs, and cells need these essential macro- and micronutrients. But there are specific body benefits.
Dietary variety predicts a healthier heart and weight range. Those are great reasons to opt for diversity in your dining. With a goal to eat more from each food group, you're more likely to skip the crackers and chips and choose wholesome and more sustaining foods. This leads to picking high-fiber, low-calorie, nutrient-packed foods that support a healthy heart and weight.
Another reason for a more varied diet is the strength diversity brings to your gut. So much in the body is influenced by the digestive tract. Almost all nutrient absorption takes place in the small intestine and your immunity takes root in the gut, too.
Bacteria and microbes work alongside the cells in your small intestine to digest food and extract nutrients. But your microbiome needs nourishment just like the rest of your body. Prebiotic (those with fiber) and probiotic foods (those containing good bacteria) help you maintain a beneficial microbial balance. This makes what you feed your microbiome important.
In your quest for variety, try to find ways to add foods that facilitate good digestion and microbial diversity to your diet. Legumes, whole grains, fruits, and vegetables are good sources of the prebiotics that support gut health. Fermented dairy products (yogurt and kefir) as well as sauerkraut, miso, kimchi, and other healthy, plant-based options help provide the probiotics your guts need to maintain health.
So, the case for a wide-ranging diet is pretty simple: Including items from across the food groups fills your meals with substance and variety, while supplying the spectrum of nutrition you need to be healthy.
Tips to Increase the Variety in Your Diet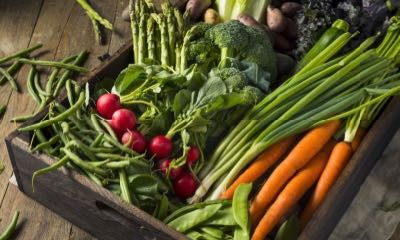 If you want to infuse you diet with more diversity, here are a few ideas to help get you started:
Buy In-Season
A great way to increasingly vary your food is to buy fruits and vegetables during their peak season. Not all fruits and vegetables are available year-round. But when you shop for food in its growing season, you enjoy exceptional taste and freshness. Get to know when to expect your favorites to be the ripest.
Picking seasonal produce adds a layer of variety to your diet all year because what's in season is always changing. Instead of always grabbing an apple, choose blackberries and strawberries during the warm berry season. Pick oranges in cooler months. You'll adopt a revolving calendar of healthy foods to eat as fruits and vegetables rotate through their seasons.
Try Perimeter Shopping
Maybe a change in the way you shop is all you need to spice up your meals. Give perimeter shopping a try.
This technique can help you shake up what you choose in the grocery store. And the principle is simple. Try to only put foods found along the perimeter of the store in your shopping cart. Here's why. The perimeter of most grocery stores is lined with healthy foods not found on the shelves at the center of the market. On the outside edges you find fresh fruits, vegetables, lean meats, dairy, and whole grains.
Processed, conveniently packaged food tends to reside in the aisles lining the center of the store. Since items from the aisles in the middle are quick and easy to grab, you might forget that they're not the best for you. Branch out from your comfort foods and try making meals with what you can find along the perimeter.
Get Creative
Plan meals that use foods in new ways. Substitute spaghetti squash or zucchini noodles for your regular pasta. Try riced cauliflower in place of white rice. Swapping out food staples like these makes adding variety to your diet simple and satisfying. Not to mention the added vitamins, minerals, and other micronutrients you'll also pick up.
The Brighter the Better
Noticing the colors of the food on your plate puts you on your way to creating a more varied diet. That's because diverse foods come in a rainbow of colors, and a meal featuring several means you're off to a good start.
The colors of your food also hint at the nutrients they bring to the table—literally. Orange and yellow foods (like carrots and peppers) are full of vitamin A to help support your vision. Green foods like broccoli and spinach have iron and calcium to maintain the health of your red blood cells. Red and purple fruits and veggies are packed with vitamins C and K to support your immunity and help with healthy mineral storage in your bones.
Imagine what you'd miss out on if you ate monochromatic meals. Instead, flood your body with the nutrition it deserves by splashing more color on your plate. And challenge yourself to eat from every color of the rainbow.
Plan Ahead
A sure-fire way to diversify your cooking is by prepping healthy, assorted foods ahead of time. Busy days squeeze out any room for cooking, so it's tempting to settle for a bowl of cereal or a trip through the drive through. Those options leave you without the healthy variety your diet desperately needs.
Pack your freezer full of mixed fruits and vegetables for days when you can't cook. Steam frozen veggies for a quick bite. A fruit smoothie with berries, peaches, and banana is a great alternative to a lackluster fast-food sandwich—with many times the nutrient value.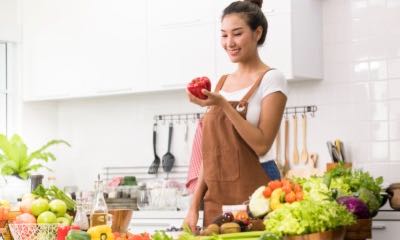 Keep an assortment of healthy, fun, and flavorful foods at your fingertips so you can enjoy the dietary variety your body deserves.
References
https://www.ers.usda.gov/webdocs/publications/86401/eib-186.pdf?v=43097
https://www.eatforhealth.gov.au/eating-well/tips-eating-well/how-add-variety-your-diet
http://www.euro.who.int/en/health-topics/disease-prevention/nutrition/a-healthy-lifestyle/benefits-of-a-balanced-diet
https://health.gov/dietaryguidelines/dga95/variety.htm
https://www.choosemyplate.gov/eathealthy/vegetables/vegetables-nutrients-health
https://www.medicalnewstoday.com/articles/322268.php#improved-gut-health
https://www.medicaldaily.com/should-you-eat-same-thing-every-day-why-food-variety-important-397547